ZIRCONIUM TOUGHENED ALUMINA
ZTA - Aluminum Zirconium
ZTA(Zirconia Toughened Alumina)Liners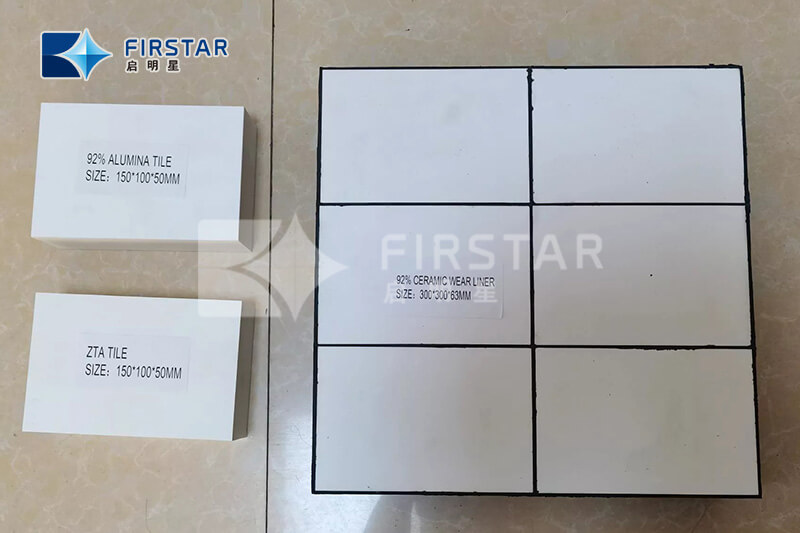 Zirconia Toughened Alumina Ceramics also named ZTA ceramics, zirconium oxide
ceramics, which is white, corrosion resistance, chemical stability,a special combination of
aluminum oxide and zirconium oxide. QMX Ceramics technicians mix high purity alumina
with zirconia by the process of transformation toughening,making composite ceramic liner
more tougher,harder,wear resistance over alumina alone,and lower cost than zirconia.
Zirconia toughened alumina is a composite of alumina and zirconia which leads to an increase in strength and fracture toughness as compared to other aluminas.
INCREASED FRACTURE TOUGHNESS
The high fracture toughness gives it very good edge strength and makes the material ideal for components subjected to impact loading.
EXCELLENT WEAR RESISTANCE
During the sintering process, an extremely smooth microstructure is achieved which leads to superior wear performance.
GOOD THERMAL CONDUCTIVITY
ZTA materials provide for good dissipation of heat generated by friction.
Chemical composition:%
ZrO2: 20.8%
Al2O3: 76.8%
Physical properties:
Density: 4.216g/cm3
Compressive strength: 1150Mpa
Vikers Hardness HV10: 1481Mpa
Total Porosity: 1.6%
Fracture toughness(KIC (MPam-1/2): 3.5
Wear volume: 0.15cm3