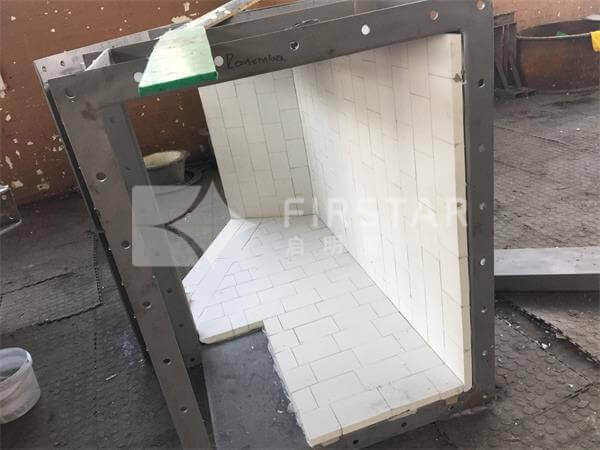 Ceramic Chute, Bin and Hopper Linings
The storage, conveyance, processing, separation and screening of abrasive bulk materials typically results in the need for regular patching and replacement of chutes and wear liners.
QMX's wear ceramic products can help equipment withstand any type of wear, from erosion to heavy impact by dense abrasive materials.
Design the ceramic liner and select proper installation method according to the different working conditions, it is fundamental solution to the large amount of equipment delivery, high hardness materials, inpact, serious wear and other wear problems.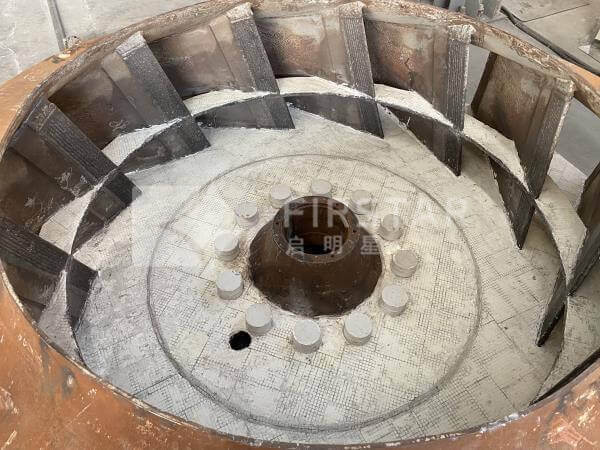 Ceramic lined impeller fixed together, the ceramic density is small, the weight is much lower than the steel, reducing the main bearing of fan load, the service life is more than 10 times the ordinary impeller, reduce the frequency of replacement, improve fan operating rate.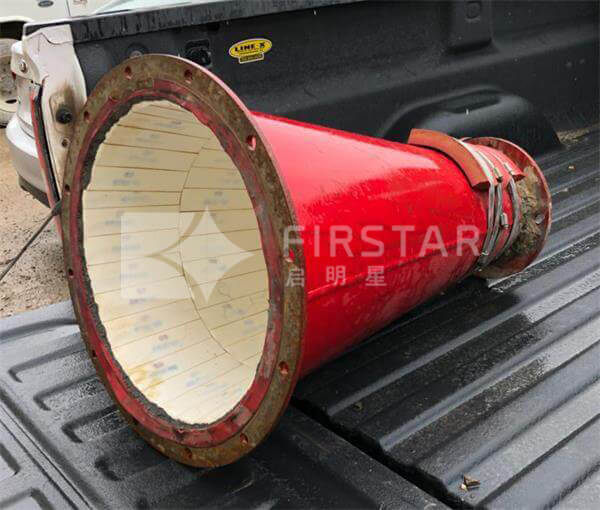 Cyclone mainly handles different sizes of dust particle.and suffer heavy wear damage during long time operation .which inevitably cause cyclone equipment ,even whole equipment working link stop to work and kinds of maintenance cost . Engineered Alumina ceramic lining tile design lined cyclone maximum efficiency of separation. QMX ceramics can design wear ceramic liner for any size cyclone , no matter wet or dry application.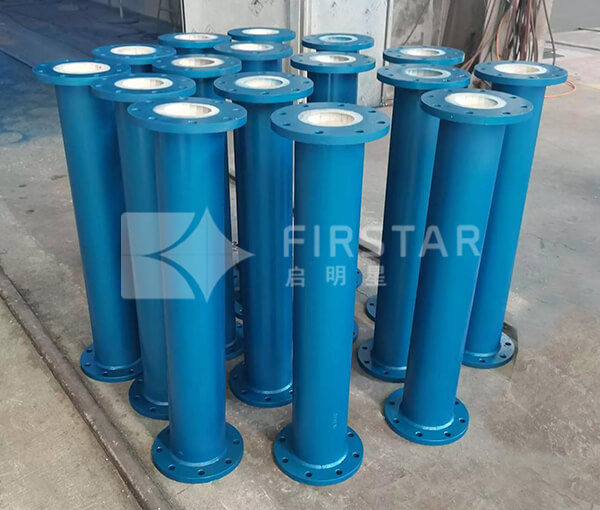 Use-high temperature adhesive to install the ceramic tiles in the pipe wall, after curing to form a solid anti-wear layer. It can be customized by client's request. This kind of ceramic tiled lined pipe consists of 3parts, (steel pipe+adhesive+ceramic tiles), the steel pipe is made of seamless carbon steel pipe. The ceramic tiles are high alumina or ZTA, and the bonding is high temperature epoxy adhesive up to 350℃. This kind pipe is suitable for the powder transport without tile falling off or aging working under 350℃ for long time.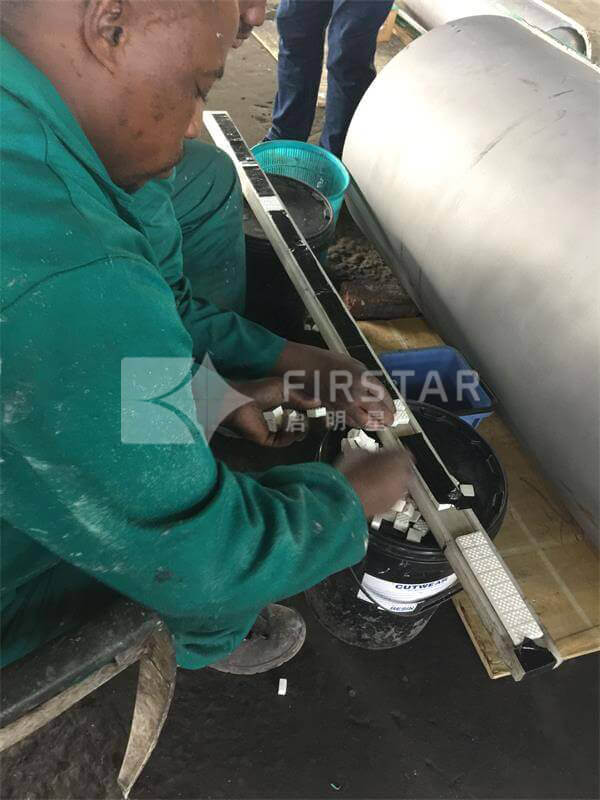 Ceramic pulley lagging is especially suitable for drums with slippage and excessive wear&tear problems which make normal rubber lagging ineffective. It provides the solution when conventional rubber lagging fails to correct belt slippage and wear problem. It widely used on the head drums, bend or tile drums.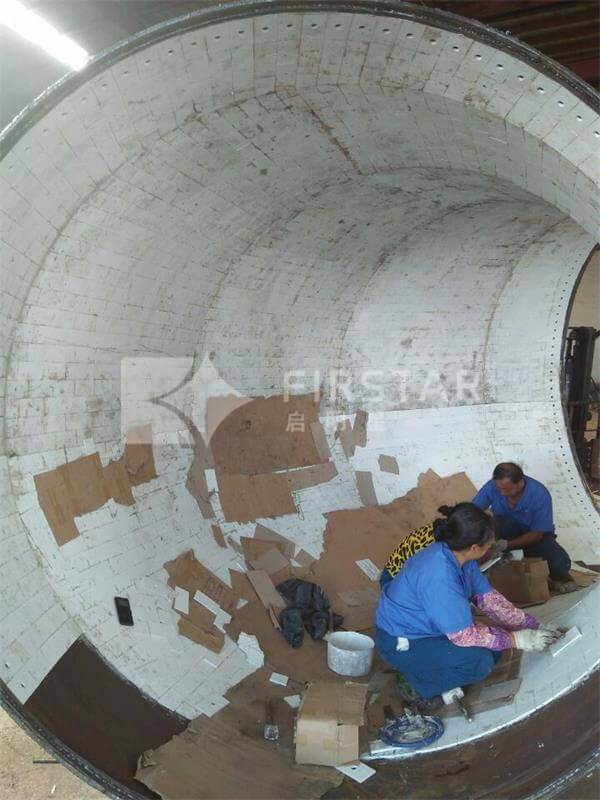 Alumina ceramic lining bricks have a positive impact on the grinding process and production costs, and they're good for the environment as they lessen the usage of power and pollution. The grinding efficiency and wear resistant of the alumina bricks are much better than mullite and natural stone.
During bulk material handling pipeline system , steel pipe is easy to suffer mechanical attack, chemical attack, corrosion, or by a combination of these three modes . Which will bring costly maintenance or new-update charge .Steel tubes and elbows lined ceramic protection is ideal way to prevent steel pipeline system from series wear damage . QMX can offer pre-engineered ceramic lined steel pipe with male and female parts as customer's requirement . Tubes and elbows with inner diameter of ceramic up to DN 500 mm are lined with ceramic cylindrical segments, Tubes and elbows which have inner diameter bigger than DN 500 mm are lined with panel (mosaics) or with cone ceramic plates with requested thickness .Cone plates are adjusted to diameter of the tubes or elbow , At assembly this assures high quality of joint and long life time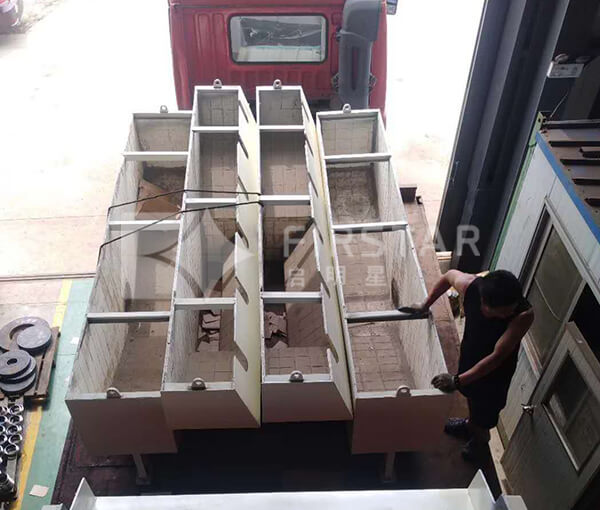 Ceramic lined equipment like pipes,bends,chutes,hoppers,bunkers, etc. Alumina ceramic liner has excellent abrasion resistance,hard resistant,corrosion resistance,it is widely used in the mining,power plant,steel plant,cement industries like chutes, hopper,bunker,cyclone,convey belt, etc. This alumina ceramic product make cost effective performance like reduce un-necessary down time and maintance,and prolong the equipment from quick abrasion.