The big diameter ceramic sleeve is always a big problem for the ceramic tube manufacturers since it's very difficult to control the deformation rate of the ceramic sleeve after it's sintering .Also It will also need an advanced and big isostatic pressing machine to do this .So it will not only express the company's production capability ,but company's technology. Right now, our factory have owned both advantages which are wear resistant ceramic pressing facilities and technologies.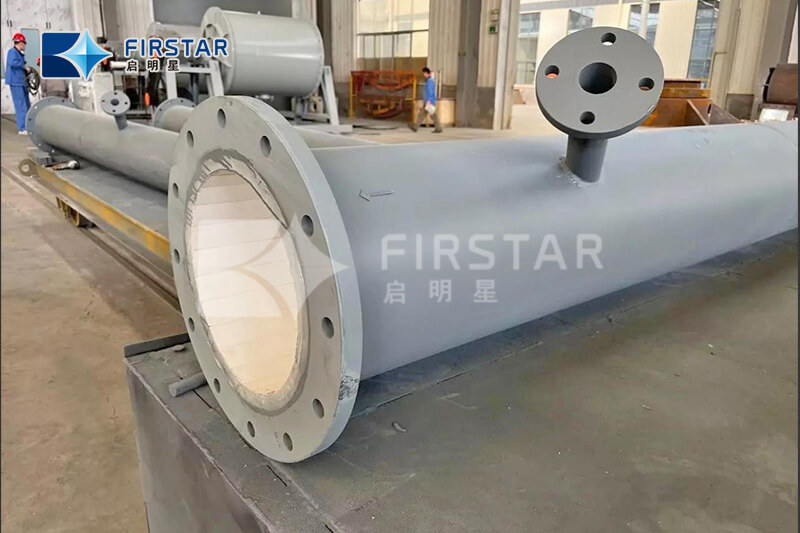 We met some difficulties of course when we manufacturing the ceramic sleeves and we handled all the problems after the efforts of our research and engineering people .Also we created a very convenient installation machine to do the ceramic sleeve installation into the pipes since the sleeve is very big and heavy .After a month working ,we finished this 20' container 95% alumina ceramic sleeve lined pipes ,T pipes and elbows and customers are also very appreciated about our rapid reaction and big efforts in this projects applied in the mining slurry conveying system.
Sintering as a whole ceramic tube or ceramic sleeve,and then assemble it into the steel pipe or stainless steel pipe with our high-strength-temperature-resistant epoxy adhesive. The ceramic sleeve lined pipe has applied a lot in the mining industry ,like mining slurry pipe,mining dust removing pipe ,mining slag conveying pipe ,elbows and T pipes.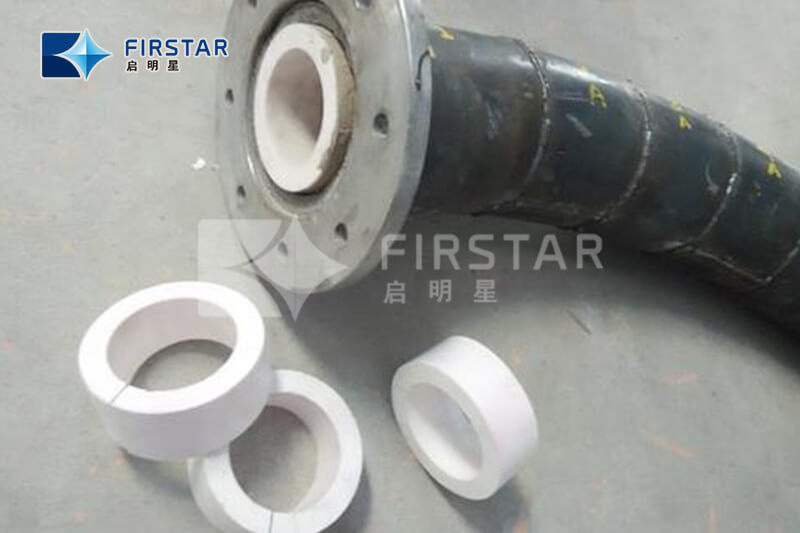 Ceramic Wear Liner material:
-92% Alumina
-95% Alumina
-RBSiC Silicon carbide
-ZTA liner