Rubber Embedded Ceramic Wear Tile Panels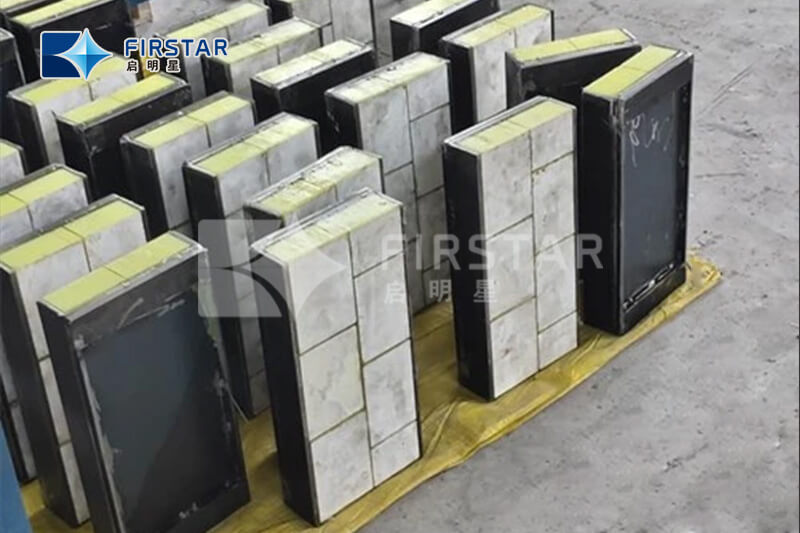 alumina ceramics is one of the hardest of all natural substances. Even under extremely abrasive conditions, no material can compete with its extreme hardness and wear resistance. It has exceptional chemical, mechanical, thermal and electrical insulation properties and can be formed into any shape or size with various qualities for specific applications.
Ceramic Wear Tiles
Ceramic wear resistant tiles form part of QMX's range of engineered ceramic solutions. This range of wear solutions provides high-levels equipment protection from material abuses, extending the life of mineral processing equipment in mining, mineral extraction and power generation applications.
QMX's wear-resistant ceramic tiles can be cut into any shape and are easy to install and maintain. They are suitable for both wet and dry processing applications. Advanced ceramics combine high strength and toughness with extreme hardness to deliver exceptional wear resistance.
Ceramic wear-resistant tiles are pressed with chamfered sides and cut precisely to the required shape, ensuring that gaps between the ceramic wear-resistant tiles are minimised and tile wear is reduced as chipping is eliminated.
Benefits of Ceramic Wear-Resistant Tiles:
· Zero friction against minerals
· The highest protection against abrasion and corrosion
· Wear protection up to 400°C
· Longer life than traditional wear protection
· Reduce downtime and maximise your plant's productivity
Ceramic: 92% & 95% Alumina, RBSiC, ZTA
Available with square, rectangular, cylindrical or hexagonal,etc.
Cushion Rubber/ PU: Superior rubber/PU compound, impact-absorbing
Connection: Steel plate and studs / cn bonding layer, both available to suit different types of applications
The thickness of complete liner, ceramic and rubber/PU are determined on the basis of application, such as handled material lump size, height of fall, impact angle, etc.