Superior wear resistance of high alumina ceramics.
Energy-absorbing rubber cushions, more impact resistant.
Extend wear life of your production line, reduce maintenance and downtime.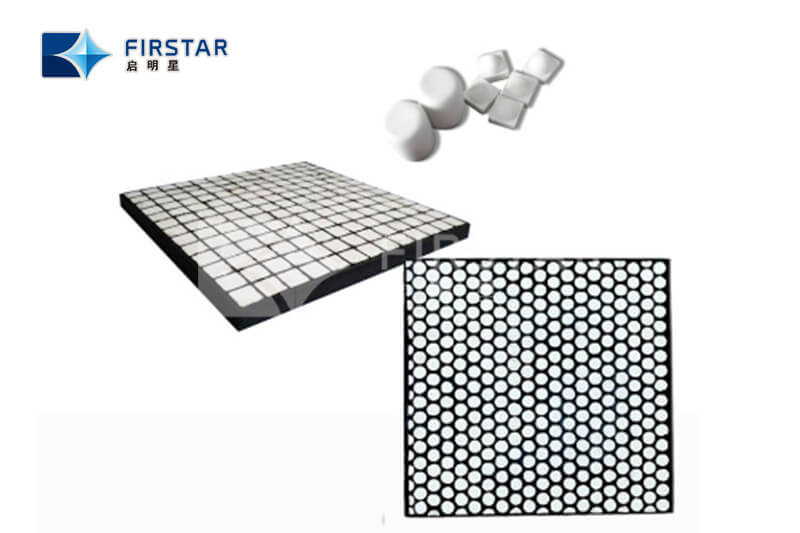 Alumina ceramic lining is a high abrasion-resistant wear product, it is a combination of high alumina ceramic tiles and natural rubber.
High alumina ceramic lining offers wear protection and can extend service life of chute or other equipment significantly, wear life of high alumina ceramic is approx. 5 timers longer than rubber and 10 times longer than steel.
Installation for ceramic lining
1. Rubber ceramic lining produced with steel plate and stud
-fixed to steel plate by studs, nuts and washers.
2. Ceramic lining with cn bonding layer.
-be bonded to steel plate by adhesive.
3. Alumina ceramic lining can also be produced with steel or aluminum channel
-fixed by studs