92% Alumina Wear Linings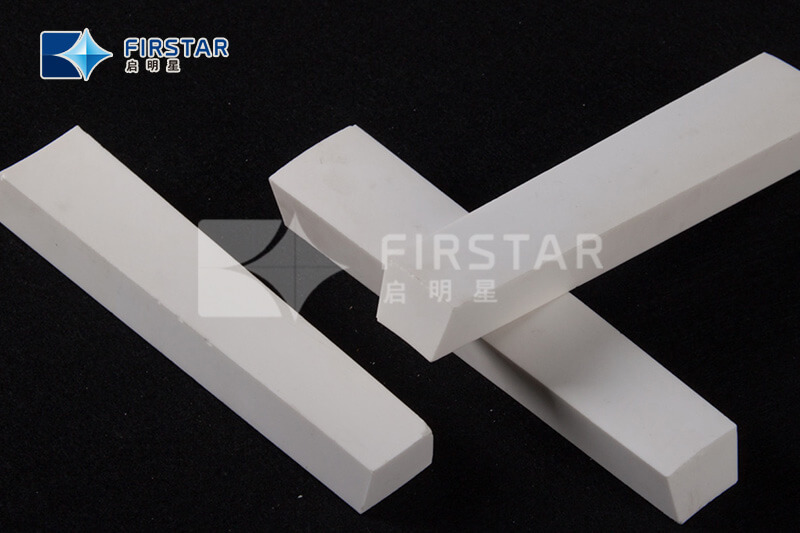 Alumina Wear linings are protective covers installed in areas subjected to wear. They are widely utilized in mining, aggregates and cement industries processing hard materials that are tough on equipment. The right wear lining prolong the lifetime of equipment, improve material flow, reduce noise, and thus increase the production capacity.
★Applications
Be used in Coal, petroleum, steel, coal fired power generation industries, etc. As the wear-resistant liner to protect the surface of the transport equipment being worn.
★Features
Being fired under high temperature, wear-resistance, shock resistance, acid and alkali resistance, its theory wear-resistance is equivalent to 260 times of manganese steel, 170 times of chromium steel, can enhance the life time of equipment.
★Size(We could produce as your required)
Item

(Length)
mm

(Width)
mm

(Thickness)
mm

Note

150×100

150

100

6-50

Flat tile

150×100

150

100

12-20

Welding tile with hole

100×100

100

100

6.5-15

Flat tile

10×10 mat

10

10

3-10

Square

17.5×17.5 mat

17.5

17.5

4-10

Square

20×20 mat

20

20

3-20

Square

11.55×11.55 mat

11.55

11.55

3-10

Square

12.5×12.5 mat

12.5

12.5

3-10

Square

50×50

50

50

5-15

Flat tile

120×80

120

80

6-20

Welding tile with hole

150×60

150

60

10-25

Flat tile

100×81.6/78.5

100

81.6/78.5

20

Curved tile