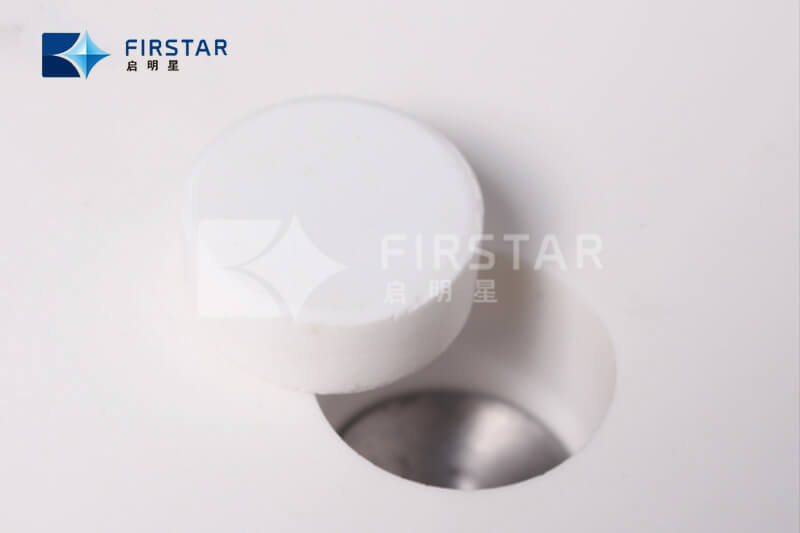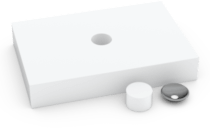 Ceramic tiles have excellent abrasion and wear resistant qualities and are ideal for use in transfer chutes, piping systems, hoppers, etc. Typical markets include grain, coal-fired power generation, mining, cement, and more.
QMX Manufactures a full range of high-density, fine-grain, wear-resistant alumina ceramic wear tiles to prevent erosion and abrasion in conveying and bulk material handling systems. Our alumina ceramic is next to diamond in hardness, is 12 times more wear-resistant than carbon steel, and exhibits excellent corrosion resistance.
Weldable tiles are provided with a hole though the tile, a carbon steel weld cup, and a ceramic plug for welding in pace onto a steel substrate.
| | | |
| --- | --- | --- |
| Length | Widt | Thickness |
| 50 | 50 | 15 |
| 50 | 50 | 17 |
| 50 | 50 | 20 |
| 60 | 20 | 35 |
| 60 | 40 | 10 |
| 70 | 70 | 10 |
| 70 | 70 | 15 |
| 75 | 75 | 20 |
| 75 | 75 | 25 |
| 75 | 75 | 30 |
| 75 | 75 | 35 |
| 100 | 50 | 8 |
| 100 | 50 | 12 |
| 100 | 50 | 12.5 |
| 100 | 50 | 15 |
| 100 | 50 | 20 |
| 100 | 50 | 25 |
| 100 | 75 | 12 |
| 100 | 75 | 20 |
| 100 | 75 | 25 |
| 100 | 75 | 30 |
| 100 | 100 | 10 |
| 100 | 100 | 12 |
| 100 | 100 | 15 |
| 100 | 100 | 20 |
| 100 | 100 | 25 |
| 100 | 100 | 30 |
| 100 | 100 | 35 |
| 100 | 100 | 40 |
| 100 | 100 | 45 |
| 120 | 80 | 8 |
| 120 | 80 | 10 |
| 120 | 80 | 12 |
| 120 | 80 | 14 |
| 120 | 80 | 15 |
| 120 | 80 | 20 |
| 120 | 80 | 25 |
| 120 | 80 | 30 |
| 150 | 50 | 10 |
| 150 | 50 | 12 |
| 150 | 50 | 12.7 |
| 150 | 50 | 15 |
| 150 | 50 | 20 |
| 150 | 50 | 25 |
| 150 | 50 | 30 |
| 150 | 50 | 35 |
| 150 | 50 | 40 |
| 150 | 50 | 50 |
| 150 | 100 | 10 |
| 150 | 100 | 12 |
| 150 | 100 | 14 |
| 150 | 100 | 15 |
| 150 | 100 | 20 |
| 150 | 100 | 23.5 |
| 150 | 100 | 24 |
| 150 | 100 | 25 |
| 150 | 100 | 30 |
| 150 | 100 | 40 |
| 150 | 100 | 50 |
| 150 | 100 | 70 |