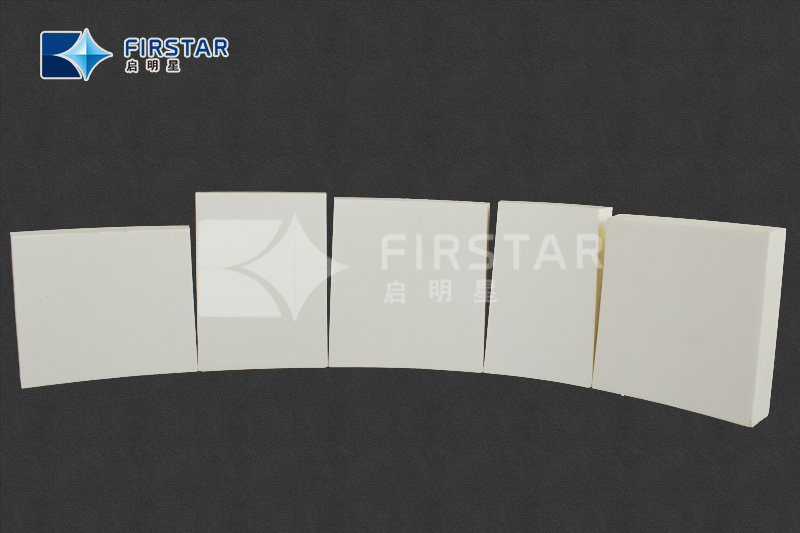 QMX's engineered ceramic solutions provide a complete range of ceramic wear resistant tiles (9.0 on the Mohs scale) that extend the wear life of your mineral processing equipment in the mining, mineral extraction and power generation industries.
These ceramic tiles provide a hard wearing solution in the mining industry, with vibrating feeders, transfer chutes, cyclones, pipes and other traditional "high-wear areas".
Engineered tiles are pressed with chamfered sides and then cut precisely while still in their green state, to the required shape. This ensures that gaps between the tiles are minimised and wear of the tiles is reduced as chipping is eliminated.
Our Features & Benefits
l Polishes to a smooth glassy surface – zero friction against minerals.
l Provide the highest protection against abrasion and corrosion.

l Easily installed, maintained and replaced.

l Suitable for wet and dry processing applications.

l Wear protection up to 400°C.

Technical Data:
| | | | | | | | |
| --- | --- | --- | --- | --- | --- | --- | --- |
| Category | HC90 | HC92 | HC95 | HCT95 | HC99 | HC-ZTA | ZrO2 |
| Al2O3 | ≥90% | ≥92% | ≥95% | ≥ 95% | ≥ 99% | ≥75% | / |
| ZrO2 | / | / | / | / | / | ≥21% | ≥95% |
| Density | >3.50g/ cm3 | >3.60g/cm3 | >3.65g/cm3 | >3.70g/cm3 | >3.83g/cm3 | >4.10g/cm3 | >5.90g/cm3 |
| HV 20 | ≥900 | ≥950 | ≥1000 | ≥1100 | ≥1200 | ≥1350 | ≥1100 |
| Rock Hardness HRA | ≥80 | ≥82 | ≥85 | ≥88 | ≥90 | ≥90 | ≥88 |
| Bending Strength MPa | ≥180 | ≥220 | ≥250 | ≥300 | ≥330 | ≥400 | ≥800 |
| Compression strength MPa | ≥970 | ≥1050 | ≥1300 | ≥1600 | ≥1800 | ≥2000 | / |
| Fracture Toughness KIc MPam 1/2 | ≥3.5 | ≥3.7 | ≥3.8 | ≥4.0 | ≥4.2 | ≥4.5 | ≥7.0 |
| Wear Volume | ≤0.28 cm3 | ≤0.25cm3 | ≤0.20cm3 | ≤0.15cm3 | ≤0.10 cm3 | ≤0.05cm3 | ≤0.02cm3 |