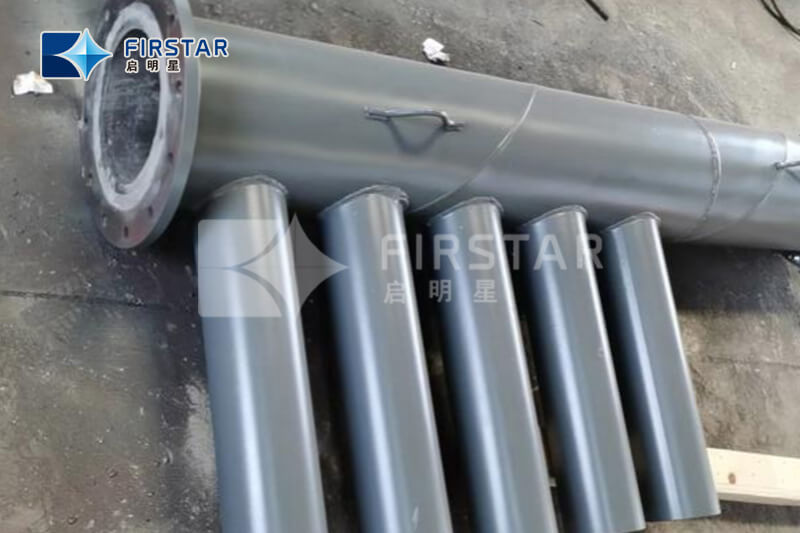 Cast basalt lined steel pipe is made with lined cast basalt pipes, coat steel pipe and the cement mortar filling between the two layers, it sets the wear resistance and corrosion resistance of cast stone pipe, the toughness of the steel pipe and the consolidation of the cement mortar in one. Greatly improve the product's ability of adapting various complicated working condition. At the same time using cement mortar as filling material, can make the pipe inner surface in alkaline medium, so that the surface of the steel pipe will produce a purified film to prevent corrosion. Cast basalt lined steel pipe is not only resistant to wear and corrosion, against high pressure, but also convenient and safe to transport.
Cast basalt pipe can be divided into straight pipe, elbow, three-way (four-way) pipe and variable diameter pipe, etc.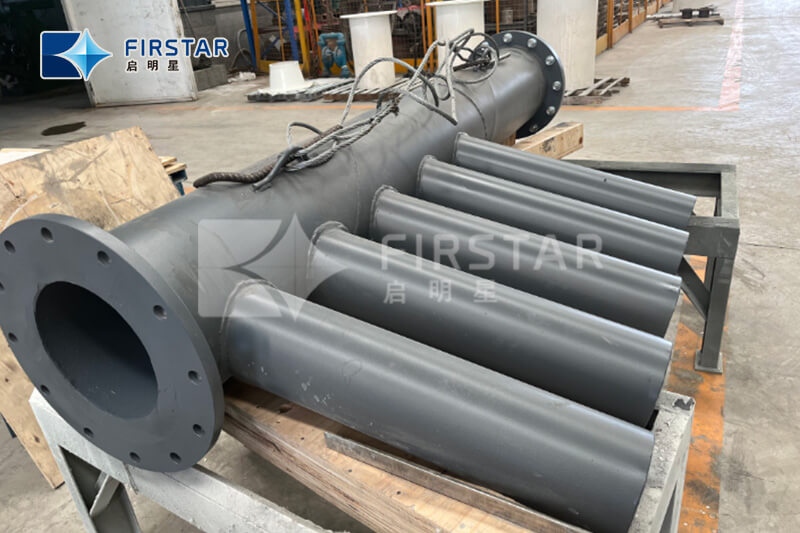 The excellent performance of cast basalt lined steel pipe is that it sets tenacity of steel pipe, abrasive resistance of cast basalt pipe, concreteness of cement mortar in one.
This greatly improves the products adaptive capacity in complicated operation conditions. At the same time. cement mortar is selected as the filling material and this can make the inside surface of steel pipe in alkali mediums. So the surface of steel pipe generates purifying films. These films can prevent being rusted.
Technical parameters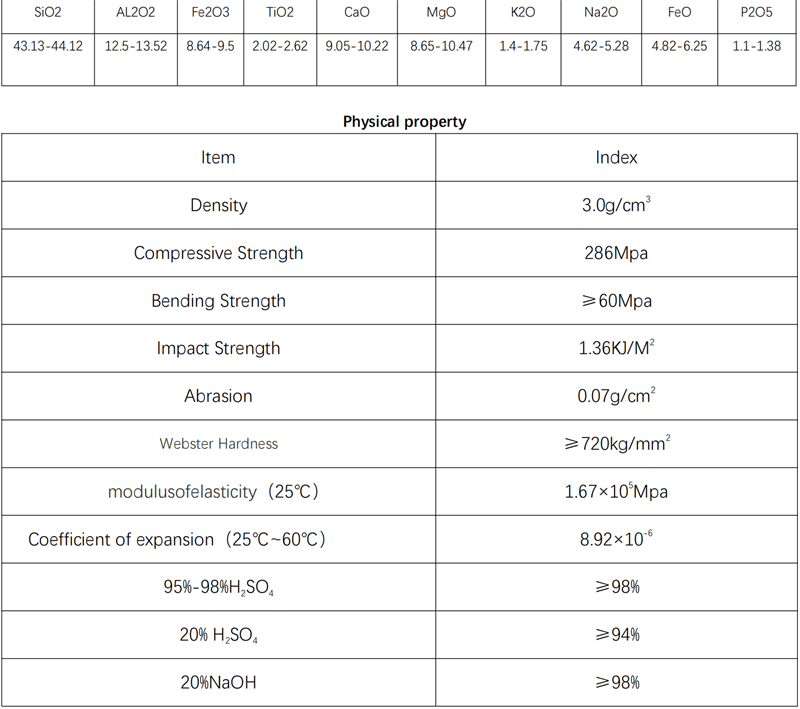 Packing: Ply-wood Carton