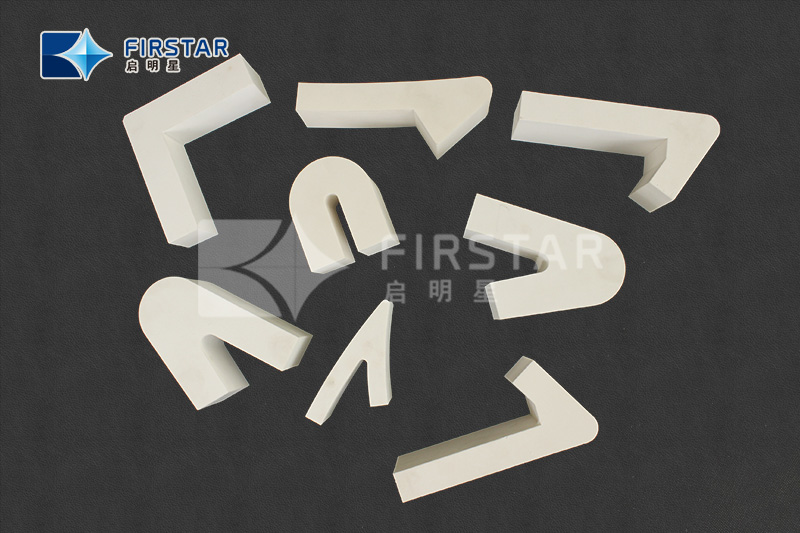 Wear resistant pre-engineering tile in a variety of geometric shapes from simple to complex,the ceramics can be engineered or mould to specific shapes to customer's requirement.
Ceramic lined equipment like pipes,bends,chutes,hoppers,bunkers, etc. Alumina ceramic liner has excellent abrasion resistance,hard resistant,corrosion resistance,it is widely used in the mining,power plant,steel plant,cement industries like chutes, hopper,bunker,cyclone,convey belt, etc. This alumina ceramic product make cost effective performance like reduce un-necessary down time and maintance,and prolong the equipment from quick abrasion.

Engineered linings product is a speciality We can supply and install a wide range of pre-engineered alumina ceramic tiles tailor-made to suit any type of application . CAD software is used to design wear resistant lining for customer's components. Machining before sintering makes us able to provide linings with complex and 3 dimensional shapes as a cost-effective solution. Which will fit nearly any geometry , A well designed engineered lining system different from standard ceramic tile bricks will make equipment with special angle without gap, so it avoid materials wastage and machines wear damage .
Feature
· Excellent corrosion resistance property
· Easily handled size and weight
· Excellent heat resistance property
· Excellent impact resistance property
· Fast and safe installation
· Lower production and maintenance cost

Alumina Ceramic Advantages
· Professional technical team to afford CAD designs
· Professional installation team to afford install service
· Well established process as per international standards
· Accept the standard and pre-engineered tiles
QMX type of ceramic tiles
-Alumina plain Tile
-Pipe tile
-Radius tile
-Curved tile
-Weldable/weld-on tile
- engineered tile